Office of Family Programs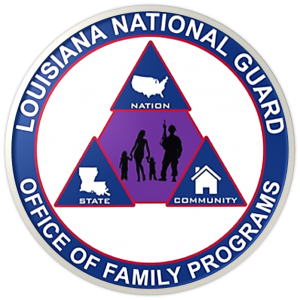 ---
 Office of Family Programs
The Office of Family Programs has shifted a lot of our focus to building relationships with community programs and sister Guard resource and referral programs.  We have a more holistic approach to the way we offer services.  The Office of Family Programs wants to stay in step with the needs of our Service Members and their Families. It is our desire to offer resources that are accessible and effective. The Office of Family Programs is only one of many programs housed under the Service Member and Family Programs division.
To receive messages about SERVICES or EVENTS from the Louisiana National Guard Family Programs
Text 81010 with the message @langofp
If you have questions, comments, suggestions, or grievances with any of our services, we want to know!
Feedback Form
---
Soldier and Family Readiness
Soldier and Family Readiness provides both readiness and assistance to our Service Members and Families. We maintain the continuity and stability of Soldier & Family Readiness Groups (SFRGs) by providing training, administrative and logistical support to Commanders and SFRG volunteers.
We are also an empowering agency that encourages and supplies you with the tools needed for problem solving on a personal level. Examples would include: Medical Benefits, Emergency Financial Assistance, VA Information, and Community Capacity Building.
Soldier & Family Readiness Specialist are located in different geographical locations around the state and serves the service member and families that live in their area with family assistance.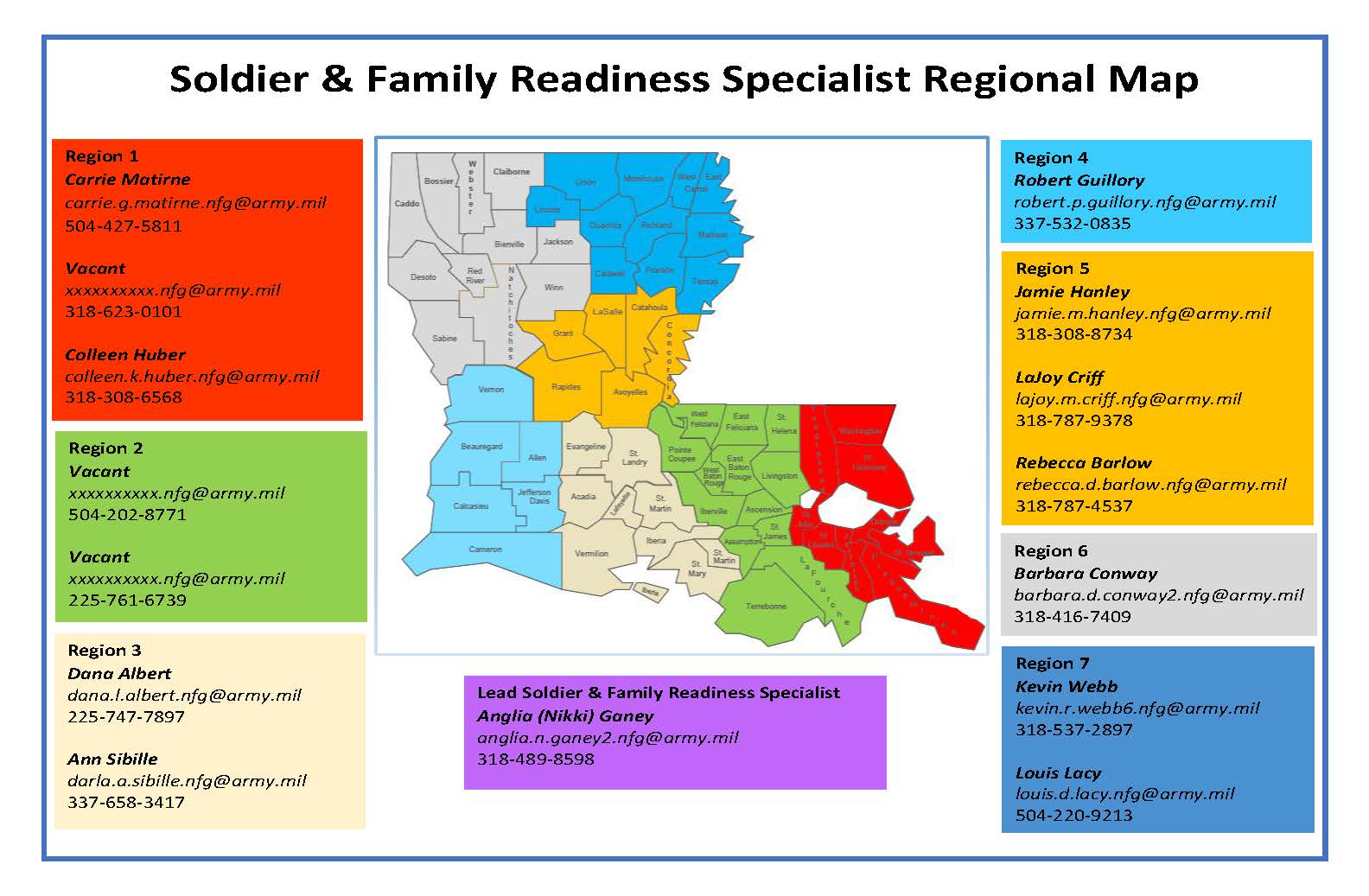 ---
Military OneSource
A comprehensive, no-cost benefit for service members and their family that provides confidential non-medical counseling, financial and tax services, childhood services, adult and elder care information and referral, health and wellness coaching and more!
---
LANG Service Members and Families, in the wake of the COVID-19 pandemic we have created a resource document to help assist each of you as much as possible.
---
Child & Youth Program
The Child and Youth Program of Louisiana National Guard is the voice of all military youth. The program is designed to offer advocacy and education for the children of military members. The program is a haven, a lifeline, and a source of great friendships. The Child and Youth Program is also the perfect chance to participate in leadership opportunities and form lasting connections at our annual events. With the help of dedicated volunteers and amazing youth across the state, every day the program grows.To learn more, click here!
The Child and Youth Program is also the perfect chance to participate in leadership opportunities and form lasting connections at our annual events, which include:
Camp Pelican Pride "aka Kids AT" and Youth Leadership Summer Camps
To receive messages about SERVICES or EVENTS from the Child and Youth Program:
Text 81010 with the message @langcyp
---