La. National Guard medical command welcomes new leader
By Spc. Madalyn McQuillan, Louisiana National Guard Public Affairs Office
NEW ORLEANS – Col. John W. Merrell assumed command of the Louisiana National Guard (LANG) State Medical Command (MEDCOM) from Col. Robert W. Nance during an official ceremony at Camp Beauregard in Pineville, Louisiana, Nov. 6.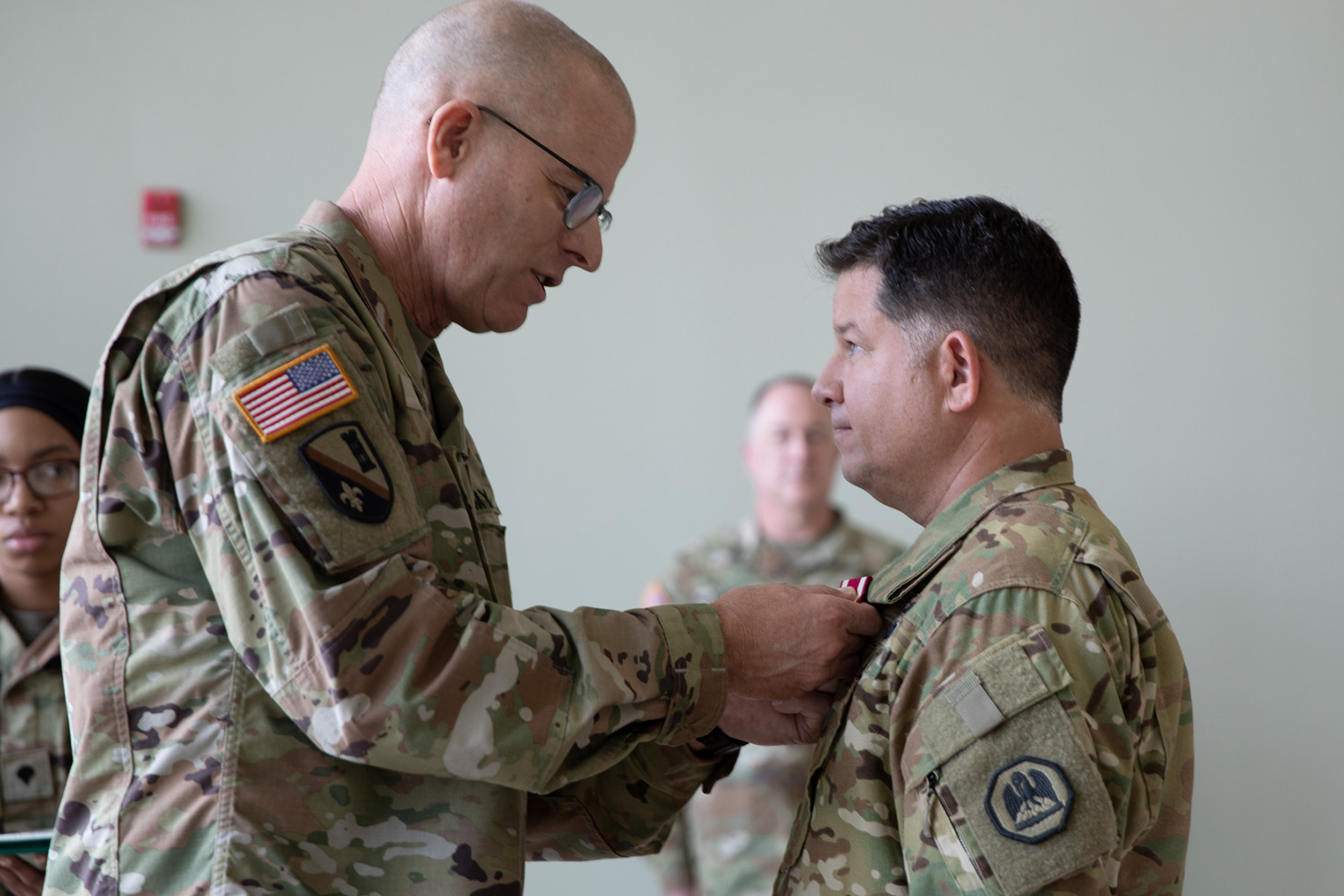 "I'd like to take time to acknowledge these very talented senior leaders. To Col. Nance, your 36 years of service is incredible, and I wish you the best in your retirement," said Maj. Gen. Keith Waddell, adjutant general of the LANG. "To Colonel Merrell, I look forward to working with you and seeing you lead MEDCOM."
Merrell, a cardiothoracic physician assistant, joined the LANG in 2001 through a direct commission. He holds a Bachelor of Science in Biomedical Science from Texas A&M University, a Bachelor of Science Physician Assistant from the University of Texas Medical Branch and a Master's in Business Administration from Louisiana State University.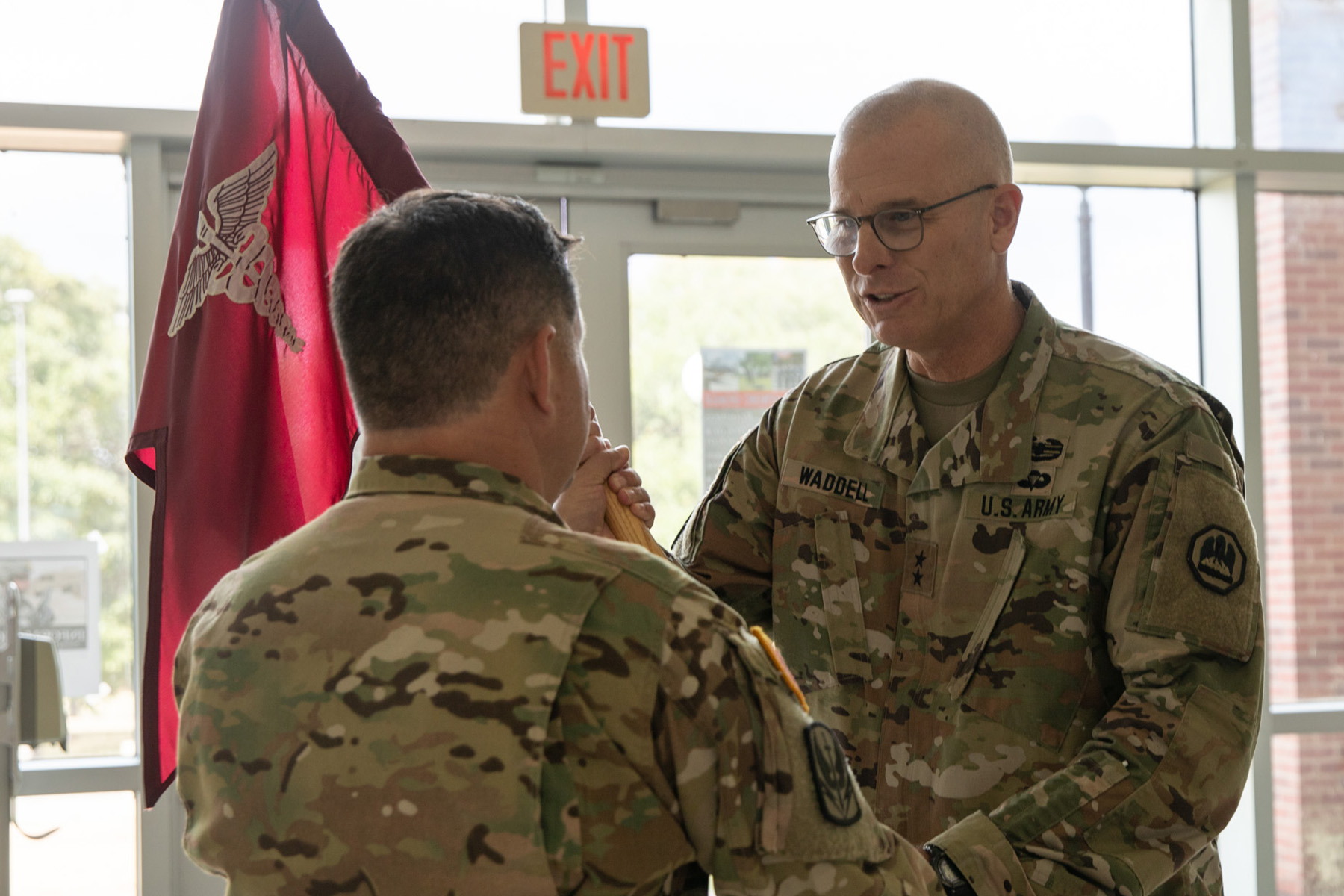 "When I first got in I truly didn't think that I'd make it this far," said Merrell. "I am truly humbled to have the opportunity to take command again."
Nance assumed command of MEDCOM in February 2021. He enlisted as an engineer in 1986 on his 17th birthday for the Army National Guard tuition assistance program. He later commissioned as a staff nurse and worked his way up to be the MEDCOM commander.
Outside of the LANG, Nance practices as a Nurse Practitioner for Exxon Mobile. He holds a Bachelor of Science in Business Management from Southeastern University, a Bachelor of Science in Nursing from the University of Southern Mississippi and a Master's in Nursing – Nurse Practitioner from Alcorn State University.
"I am deeply honored and extremely fortunate to have commanded this outstanding organization as I truly believe that within its ranks are the finest soldiers the guard has to offer," said Nance.